Goasduff Plabennec install LINCO PPH hatchers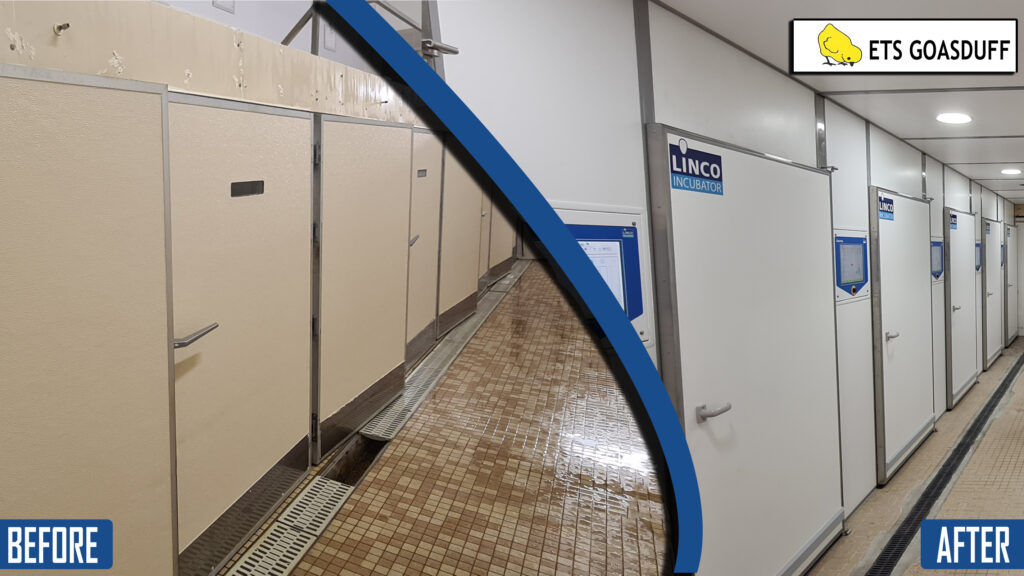 An immediate need for more hatching capacity has made Goasduff speed up the first step of converting their Plabennec hatchery to LINCO PPH Hatchers.
The compact design of the LINCO PPH hatcher allows to increase the hatching capacity by 93% in the same space (rooms), – and the "easy to clean design" is saving labor in the daily workforce.
The installation was finished in early July, and the production is running on 100% already.