Technical inspection Door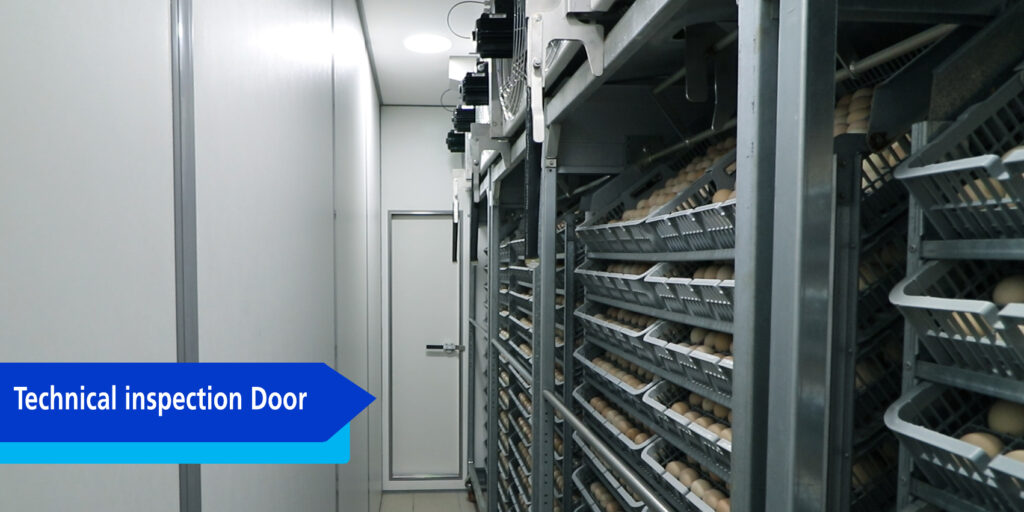 In Single-Stage setters, trolleys often need to be removed to get access to the machine's technical installations (sensors, fans, etc.).
LINCO has introduced the "Technical Inspection Door" that allows maintenance staff to get direct access to the area behind the trolleys, – either passing from setter to setter, – or entering from a corridor behind the setters.
Setters with this optional feature are installed in the latest extension in Danhatch Denmark and the Tolvasa Hatchery in Spain, and the technicians in both hatcheries are happy with the new design.
!!! The Technical Door can be installed in existing machines!!!