Tunnel Ventilation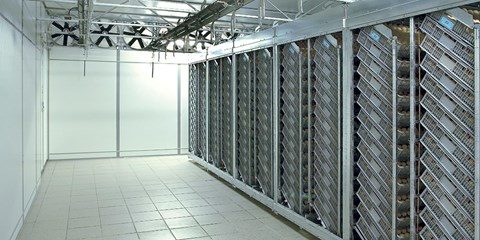 Tunnel ventilation provide constant one-direction windflow.
The highly efficient propeller fans blow the air over the trolleys, to the back of the setter, and the air will move through all the trays when returning to the fans in the front.
In spite of low electric consumption, the propeller fans provide very efficient ventilation, and the fan-blades are designed to provide ultimate balance between air-volume and air-pressure.