Outstanding Bio-security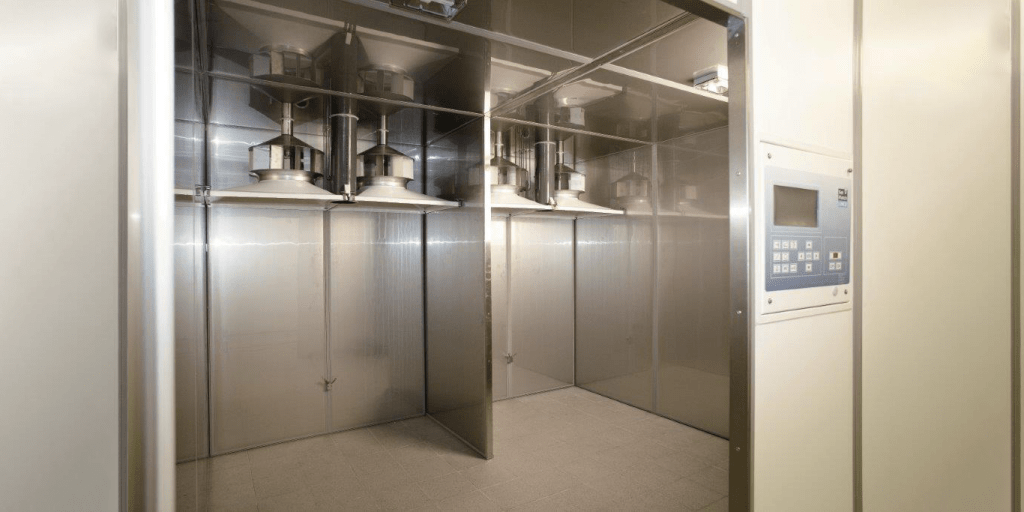 Designed for easy cleaning
The use of stainless steel on the inside cabinet walls, ensure efficient cleaning in a minimum of time.
Cooling elements are integrated in the cabinet panels (placed behind the stainless steel cover), and they don't obstruct when washing. The cabinet is assembled with lock-bars that don't give access for Water and bacteria.
The few components placed inside the hatcher cabinet can all stand washing without further protection.
The hatcher can be cleaned by one person in maximum 8 minutes.