New LINCO installation in France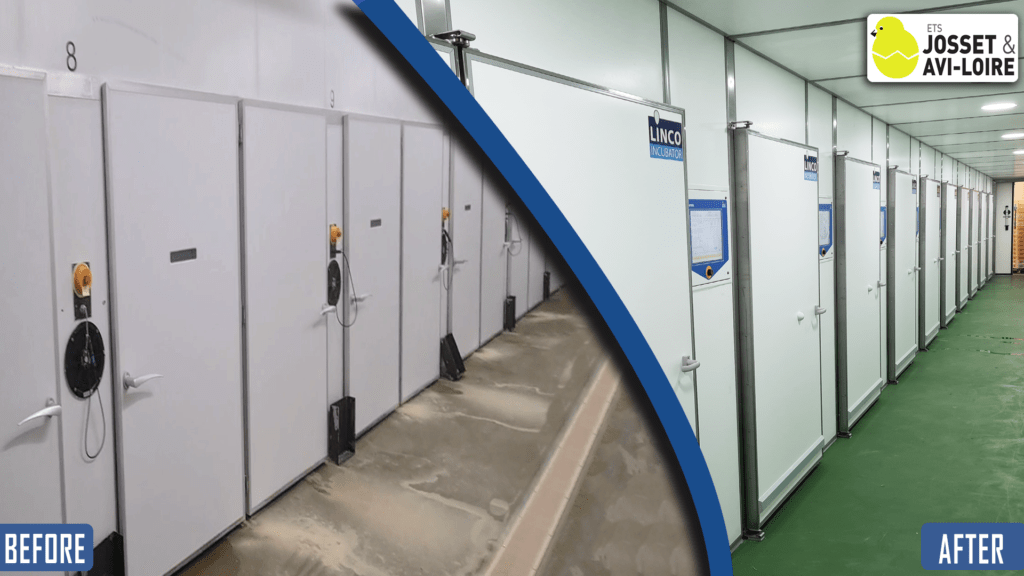 The Aviloire Hatchery in Loireauxence (Nantes) wanted to increase the hatching capacity, and at the same time reduce the need of labour cost.
The traditional solution would be to extend the building, thus provide necessary space, but due to the small foot-print  of the LINCO hatchers, it was possible to extend with 50% capacity in the already existing building space.  
First step of converting the hatchery has now been finished, and in the coming few weeks the step 2 and 3 will be done.
Beside the increase of capacity, Aviloire will have the benefit of increased biosecurity, up-to-date plenum/dust-chamber arrangement, and the new LINCONTROL computer system with the most advance technology in the market.
Please spent 45 seconds to see the conversion of Aviloire in the below video.