Thoong Sen Breeding Farm Sdn. Bhd. (Malaysia)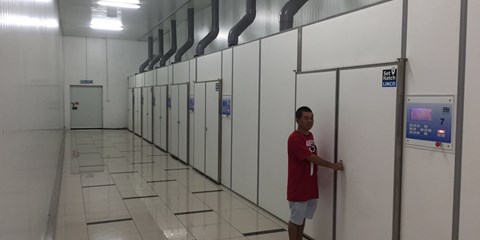 LINCO Incubator Thoong Sen
Producing Quality Chicks were the business concept of Thoong Sen Breeding Farm when they started their new hatchery and selected LINCO REAL Single-Stage equipment for their production of Colour Bird Broilers.
This hatchery has taken advantage of LINCO's modular constructed machines. The installed machines can be extended in steps with up to 200% more capacity, just by adding extra cabinet panels, setter trolleys and trays.
As the installed capacity has already been occupied, the first extension is planned for in the near future.